Indian foods are world-famous; especially because of the flavor of different spices; which is used to make these dishes. Also, most Indian, food breaks all the stigma and styles. In Indian dishes mostly these 9 spices are used which are ghee, cumin, turmeric, chill powder, mustard seeds, cinnamon, ginger, cardamom, and garlic. The amalgamation of these spices creates the perfect aroma and flavor; which everyone drools over. Also, the combination of the healthy vegetables in the clear butter creates a buttery and beautiful flavor. So, it is definitely a mandatory thing to try the best Indian foods during your holiday in India. So, to get the best of the rest here is a list of 15 dishes that you should absolutely try once; while your visit to India.
Best Indian Foods to Try on Your Indian Tour
Here is a list of 15 irresistible dishes; that you should for sure taste on your next vacation to India.
1. Channa Curry-
This chickpea pea dish is the famous street food of India; and is cooked in most Indian houses during Festive seasons. This is the main course dish which can be eaten in diner or lunch. Or can also have this dish as an evening snack.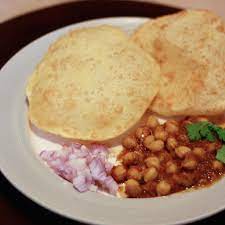 This dish is also served with puffed bread known as Batura. And the spicy flavors of chickpea give you the perfect flavor and are also highly nutritious. To enhance the taste this dish is generally served with various chutneys and pickles.
2. Biryani-
This is one of the most famous dishes of India; as there are a lot of versions of this which are available. The dish is generally created using rice, spices, and lots of veggies. One can also add chicken, mutton, fish, or eggs if they desire to. The blend of spices in the dish makes it aromatic and flavorsome. Thus, one must definitely try this dish once on their visit to India.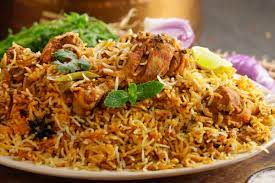 3. Masala Dosa Indian Food-
If you travel to south India; Masala dosa is the most famous dish which is served in the local streets. The dish has a thin bread; which is made out of rice and lentils batter. And is filled with spicy potato filling. The dish is generally served with a thin lentil curry called sambhar and with coconut chutney.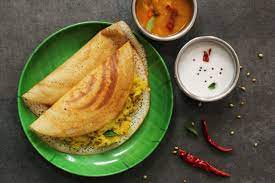 Mostly dosas are eaten during breakfast as they are very light. But one can also consume them during the evening snacks.
4. Palak Paneer-
Be it any occasion or any ceremony; for vegetarian Indians, cottage cheese ( paneer) comes to the rescue. Also with the gravy of palak, the taste of the dish enhances. The gravy is green as the sauce is made using spinach, tomato, onions, garlic and is blended into a perfect sauce.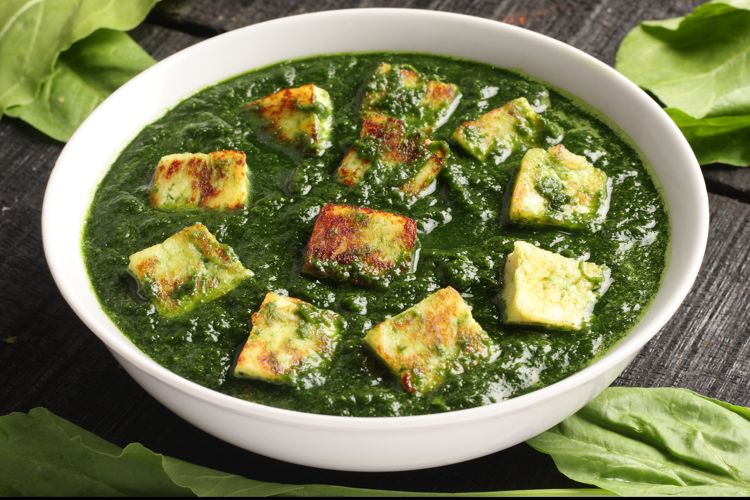 This is also an ideal dish for those who do not want to try too spicy dishes. You are served this sabji generally with flat wheat or whole-purpose floor bread.
5. Pav Bhaji-
This is another famous street food or dish which is loved by Maharashtrians. So if you travel to Mumbai; do not forget to try this mouth-watering and spicy dish. The Bhaji is made out of spicy flavors and lots of veggies; where the main ingredient is the mashed potato.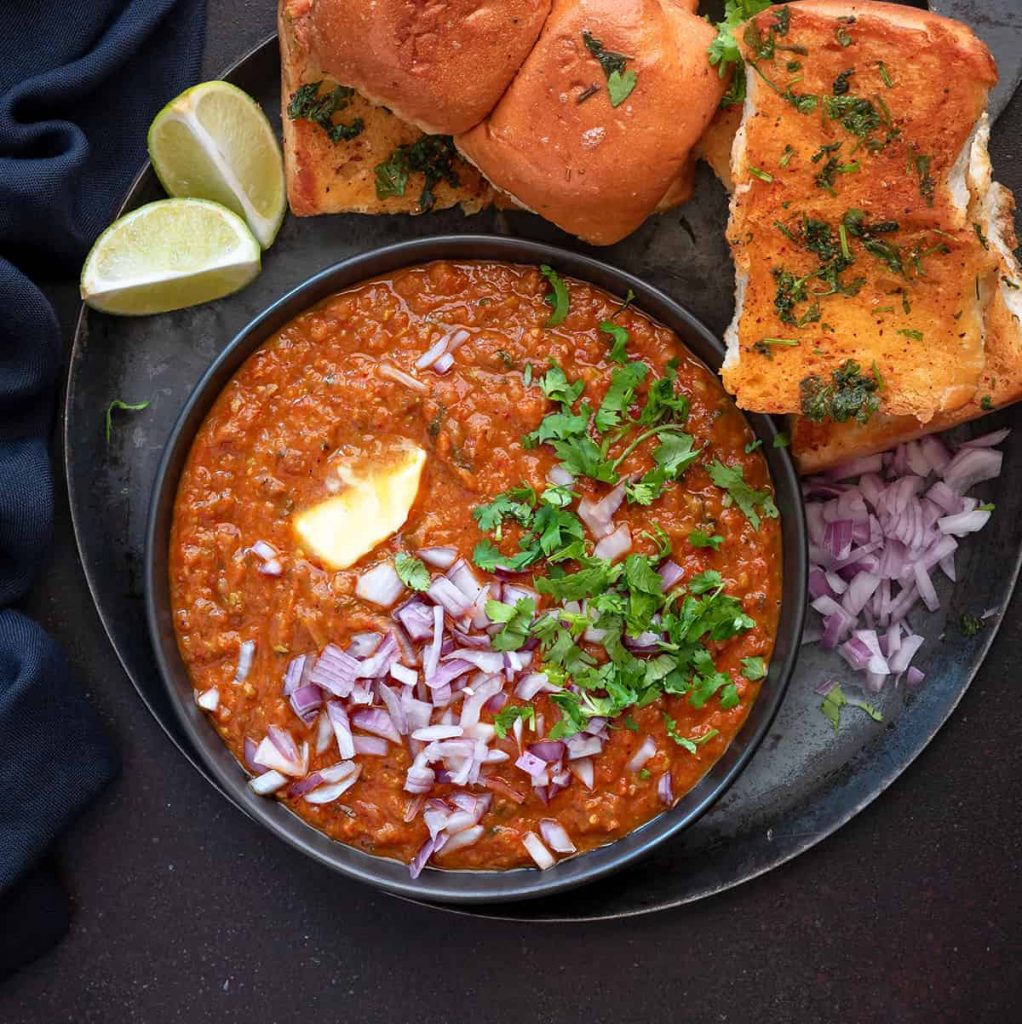 This veggie mixture is served with, bread toasted in butter. You won't be able to resist this scrumptious dish while being in India.
6. Daal Bati Churma-
If you visit the royal lands of Rajasthan; then the first thing which should be done by you is to Try The Daal Bati and Churma. The combination of lentil curry with a flavor of garlic; with wheat-baked balls in ghee and the churma as a sweet dish; will be a wonderful experience. This is also a local dish that has been served since the kingdoms of Royal families. And Rajasthani fusions have a sound influence on Indian foods.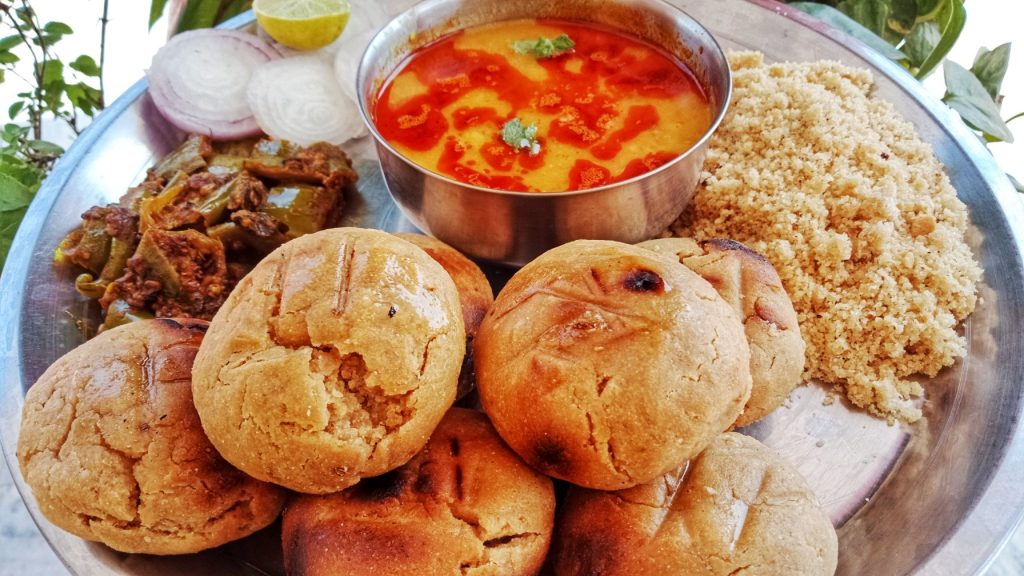 To enhance the flavor of the dish; it is generally served with some flavorful chutneys and raw onion.
7. Malai Kofta-
If you love buttery and low spiced dishes; this is the dish for you. The thick gravy is made out of a creamy sauce of onion and tomato. And the balls are made out of potatoes, paneer, and mashed veggies.
You are generally served this dish with naan, or rice. Also, fresh cream is added at the top of the dish; to enhance the flavor.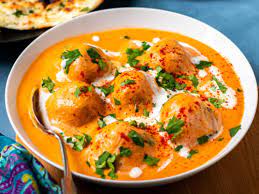 8. Indian Fish Curry-
This is a dish that is often served in the coastal regions; especially in Kerela and Goa. The Goan fish curry is made using the whitefish and all the flavors. However the south Indian, curry generally has a tangy taste and includes coconut water and milk as the main ingredients.
So, while you visit the coastal regions of India; you should definitely try their authentic fish curry.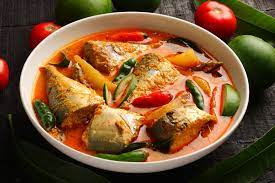 9. Matar Paneer-
Another most loved North Indian dish is the matar paneer curry. The dish is made using cottage cheese; with fine gravy of tomato, onion, and garlic, and boiled peas are later added to the curry. This dish generally doesn't have spicy flavors; as onion and tomato are simmered during cooking it. You can enjoy this dish with wheat bread and raw onion.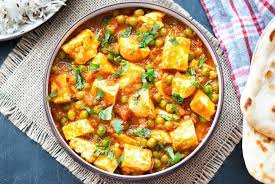 10. Chicken 65-
The dish is named Chicken 65, as it is made out of simple flavors and heat. These dishes were originated in China, and use a mixture of 65 spices altogether. Chicken is marinated for an hour in garlic, ginger, and chili paste for an hour; and then it is deeply fried. Once the chicken is crispy and fried nicely; it is added to a spicy yogurt sauce. This is a dish that is worth trying while your visit to India.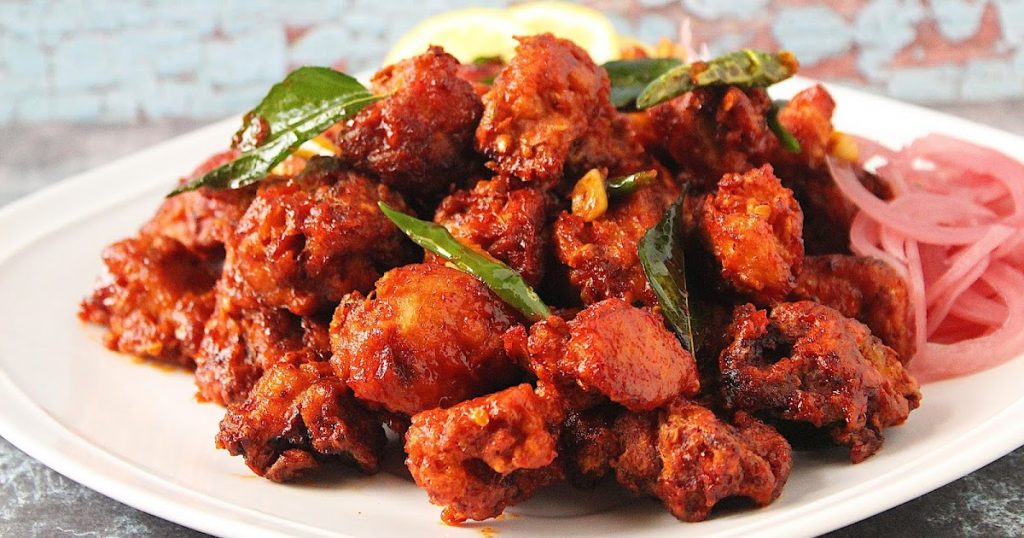 11. Tandoori Meat-
A tandoor is a clay oven that is used to cook meat, vegetables at the temperature of 900 degrees F. This process gives the dish a smoky flavor; which is not possible on gas.
However, you can try any dish cooked in tan-door to get the flavor. But the most famous is the Tandoori chicken. In which the chicken is marinated overnight; and then cooked in the tandoor the next day to give it a smoky flavor.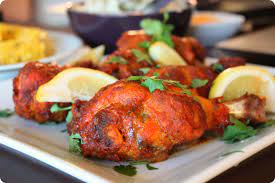 12. Chicken Tikka Masala-
The creamy and thick sauce gives you the best flavors. To make the dish the chicken is first marinated, then grilled, and then cooked in a very spicy sauce. This dish includes tomato and yogurt in the gravy; with all the classical Indian spices. Thus, this is the perfect dish for everyone to try who does not have a lot of experience in trying Indian food.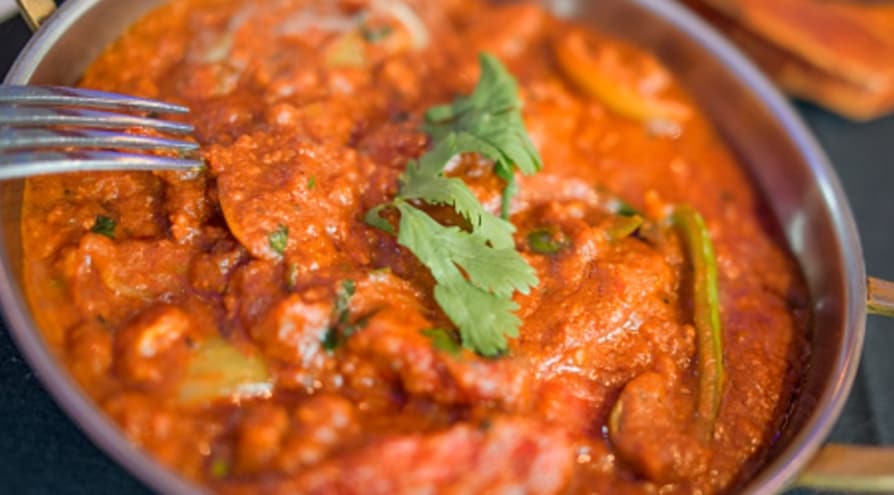 13. Lentil Soup-
You can find a variety of lentil soups while being in India. And is also a very common curry which is cooked in every household. You can try lentils from moog daal, green daal, chana daal etc. Also, there are a lot of ways to prepare the curry. Some just boil it and add the tadka of spices and gee. Whereas some use vegetables and spices to cook it.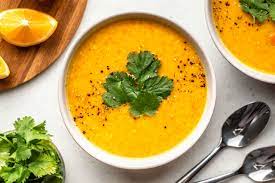 You can have this light and healthy curry as a soup. Or you can even try this out with wheat bread and raw onions.
14. Rogan Josh-
This dish is also commonly known as Lamb curry. This dish was originated from Mughals, and red onion, garlic, tomato with spices is used to create delightful curry. And chunks of Lambs are then added to the curry. This dish is quite spicy and can be eaten with rice to balance the taste. The perfect red color of the curry is due to the Kashmiri red chili which is used to create it.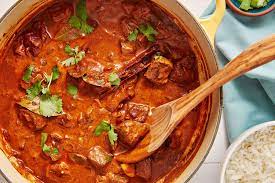 15. Rice and Rajma-
This is one of the Indian foods which is famous all over world. In this, the curry is made using kidney beans, onions, tomato, garlic curry. The beautiful aroma, taste, and yummy flavors of the dish get you the most out of it.
You can eat this curry with boiled plain rice; to give you a once-in-a-lifetime experience of the dishes.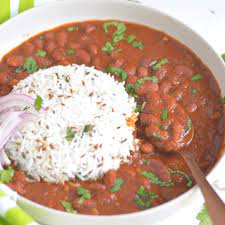 Take away-
Indian foods are popular all over the world, because of the great flavors and spices Indians use to cook them. So next time you visit India; make sure you eat the scrumptious dishes India has to offer.
Also, if you want to have a hassle-free experience of India; try booking your next trip with Leisure India holidays.".